History of Holden Dodge Chrysler Jeep Ram
Holden Dodge, Chrysler & Jeep in Dover, Delaware was established in 1945 by William C. Holden and his partner Gilbert Mundy. They had worked together at Matthews Pontiac prior to WW II. Mundy was a chief mechanic and Holden was a sales person. They joined together after the War to form Holden and Mundy Dodge Plymouth. The Post World War II economy brought major changes in the auto industry. William C. Holden described the automobile business as exciting as pent up demand brought customers in by the droves. One of the first dealerships in the Dover area, Holden Dodge joined the Townsend Brother's Chevrolet dealership and Kent County Motors and Bolan Motors Ford.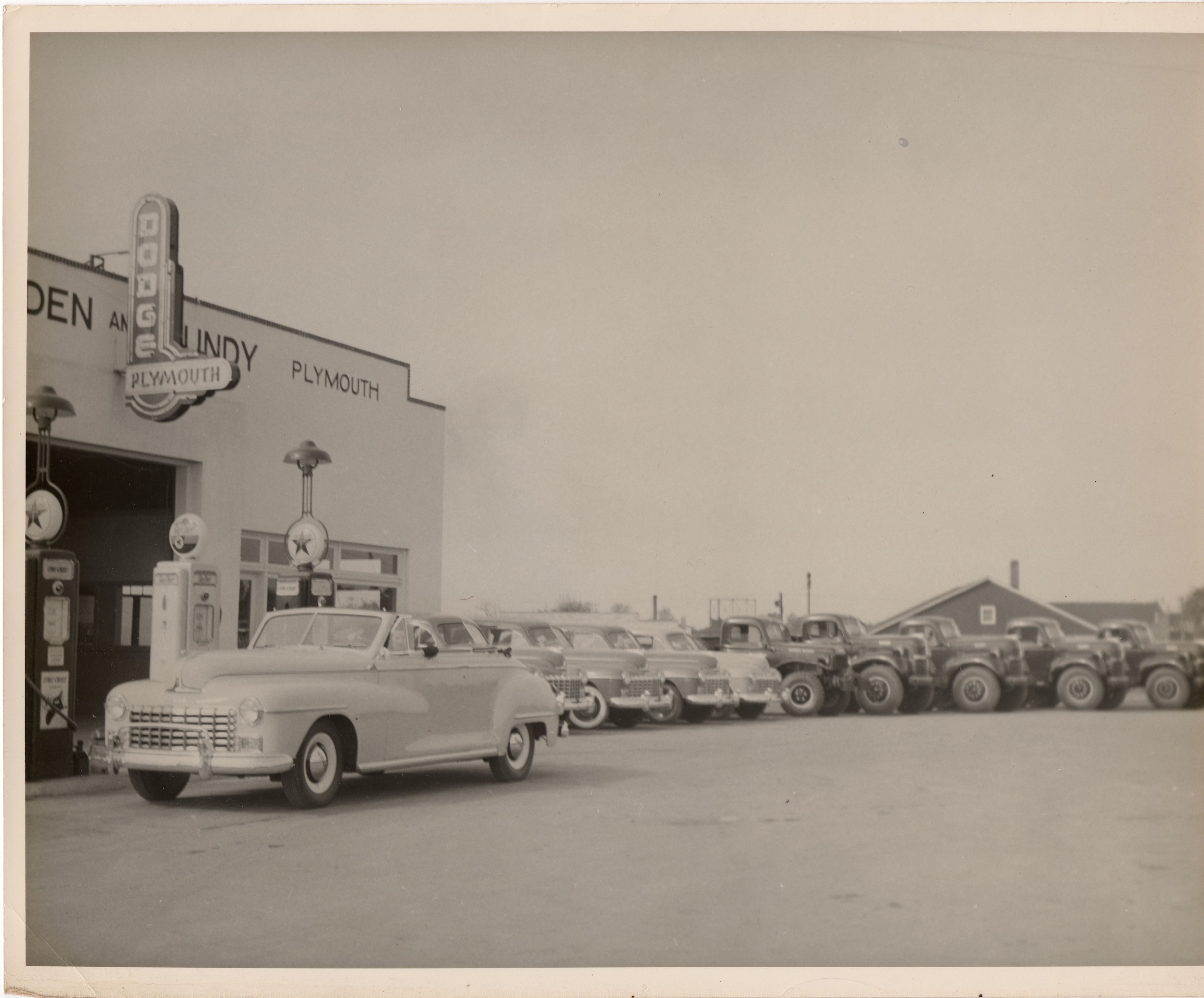 The 1950's brought an appetite for bigger, better, and faster cars. Each new car model year was cause for celebration with dealers and customers alike anxiously awaiting the newest offerings from Detroit. Car carriers would arrive with new vehicles covered and showroom windows would be papered over to be unwrapped on new car announcement day. Technology was improving and with each new advancement, more and more features could be offered to the American consumer at prices everyone could afford. Automobiles were no longer available only to the wealthy and American's desire for the latest and best the auto industry had to offer drove auto makers to expand their product lines even more.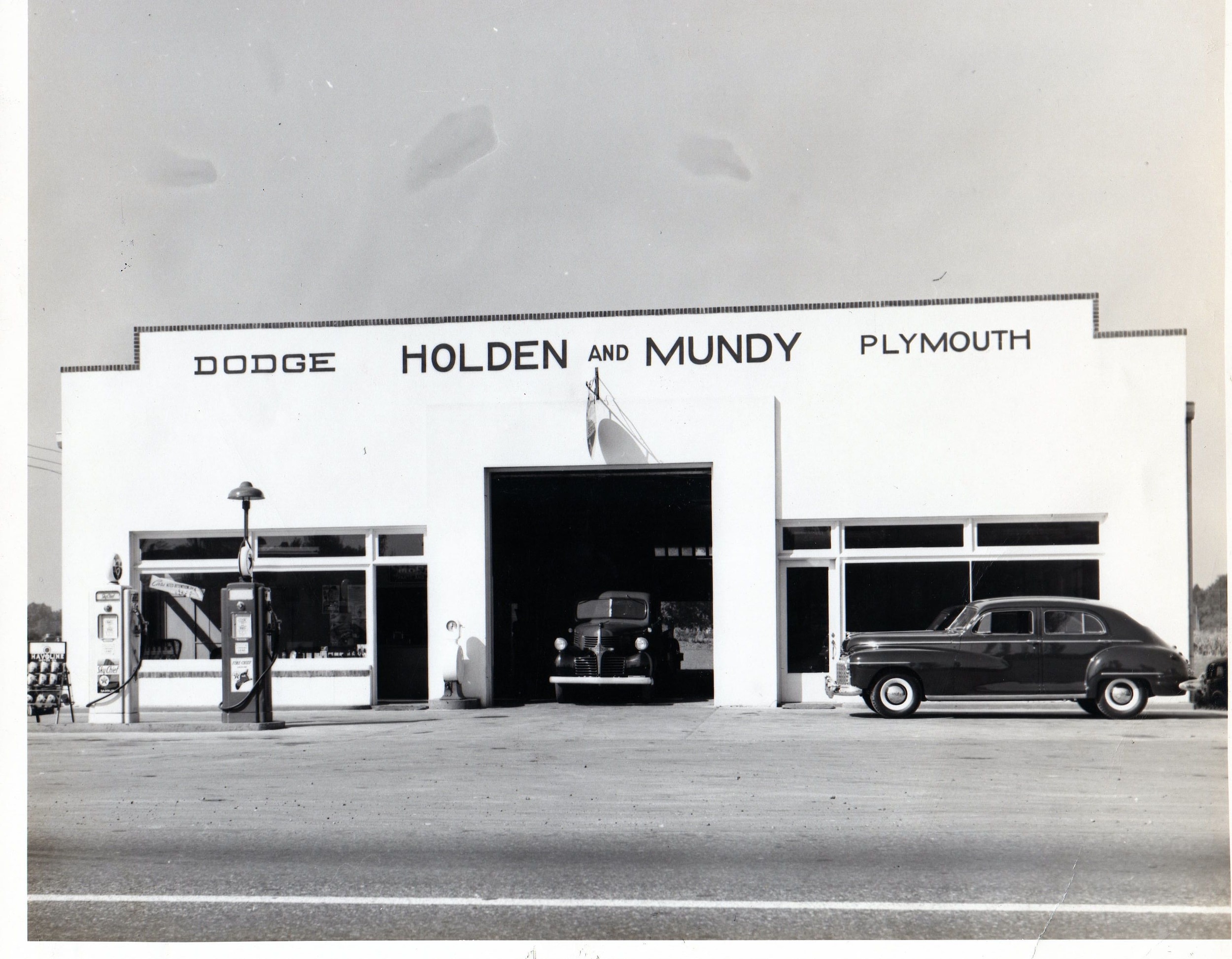 New car models arrived at Holden Dodge to much fanfare with families coming in to check out the new cars and trucks. Whether it was a Dodge Coronet Woody Wagon, a Dodge Wayfarer Sportabout , or the 1956 Dodge D-500 with a hemi V-8, Holden Dodge in Dover was the place to get yours.

The 1950's also ushered in a new era in auto racing. NASCAR was becoming a popular sport and the major auto makers, Chrysler included became sponsors. By 1956, the future of NASCAR was taking shape and there were now 56 racing events scheduled with 11 of those on paved tracks. As 1960 dawned, names that are now synonymous with the sport, Petty, Baker, Jarrett and Johnson become widely known.
1964 was a milestone year for Chrysler in the racing world as the 426 cubic inch hemispherical engine, or the HEMI, was introduced. Chrysler products dominated NASCAR and nearly everyone wanted a Dodge Coronet or a Super Bee or the Plymouth Roadrunner. Holden Dodge offered many model choices like the 1968 Dodge Coronet R/T or the sporty Dodge Dart GT GTS series that could be ordered with a 300-bhp 383. Convertible models were popular and often took center stage in the Holden Dodge showroom.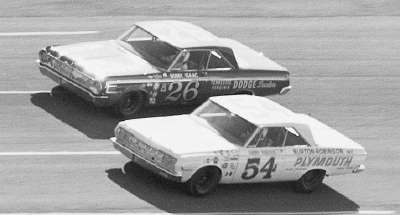 1962 was a key year for Holden Dodge as that is when William F. Holden joined his father in the family business. Now known as Bill Sr., young Bill was a part of the muscle car generation and the rising popularity of NASCAR fueled the muscle car mania. Dodge responded by offering one of the most popular muscle cars ever to hit the asphalt. The famous Dodge Charger was an instant hit and Holden Dodge sold many of the nearly 85,000 Chargers sold in 1969. Known for the famous HEMI, only 432 of the Chargers sold that year had one. Combining racing heritage and power, the durability of the Chrysler V-8 engine is legendary. A 426 version rocketed many a NASCAR driver to victory lane but it was a scaled down version that hit production lines for the general public. Young Bill Holden's commitment to the family business and his interest in fast cars and racing developed into a long standing relationship with Dover's racing community.
Delaware's Melvin Joseph, whose passion for racing ultimately led him to design and construct Dover Downs International Speedway. The major manufacturers were heavily involved in racing, and as a retail dealer in an area where NASCAR was fast becoming popular, Holden Dodge got in line to provide a pace car for the track. Holden Dodge showcased the Dodge Challenger at the Monster Mile in 1970.
A USAF Airman who was a customer of Holden Dodge spoke to Bill Sr about a driver from his hometown area of Spartanburg. The driver was also the car owner and mechanic and was in need of sponsorship for the inaugural race at Dover. James Hylton was introduced to Bill Holden and Holden Dodge offered to sponsor Hylton for that race.
Holden Dodge welcomed the 1970's by showing off the Dodge Challenger, a car so popular that Chrysler now offers the retro Challenger to a new generation of muscle car enthusiasts. The 70's also offered luxury models like the Dodge Monaco in 1970 and the Dart and Dart Sport. There were big changes on the horizon, however and the oil crisis 1973 changed many things about the way people drove and what they drove. World politics quadrupled gas prices nearly over night and American Automobile Association reported that up to 20% of the country's gas stations had no fuel at all for nearly a week. Auto makers responded to America's cries for more fuel efficient cars by offering models that were more compact, more versatile, and production of gas guzzlers was halted. Cars with big engines and heavy bodies were no longer made in an effort to conserve fuel. By the late 1970's, the focus was on fuel economy.
Holden Dodge had expanded and upgraded its facilities in the late 1970's and ushered in the 1980's with a brand new showroom, sales offices and business facilities. The expansion also afforded the opportunity to enlarge the technical service area, adding more service bays, enlarging the Parts Department and expanding the Collision Center capabilities.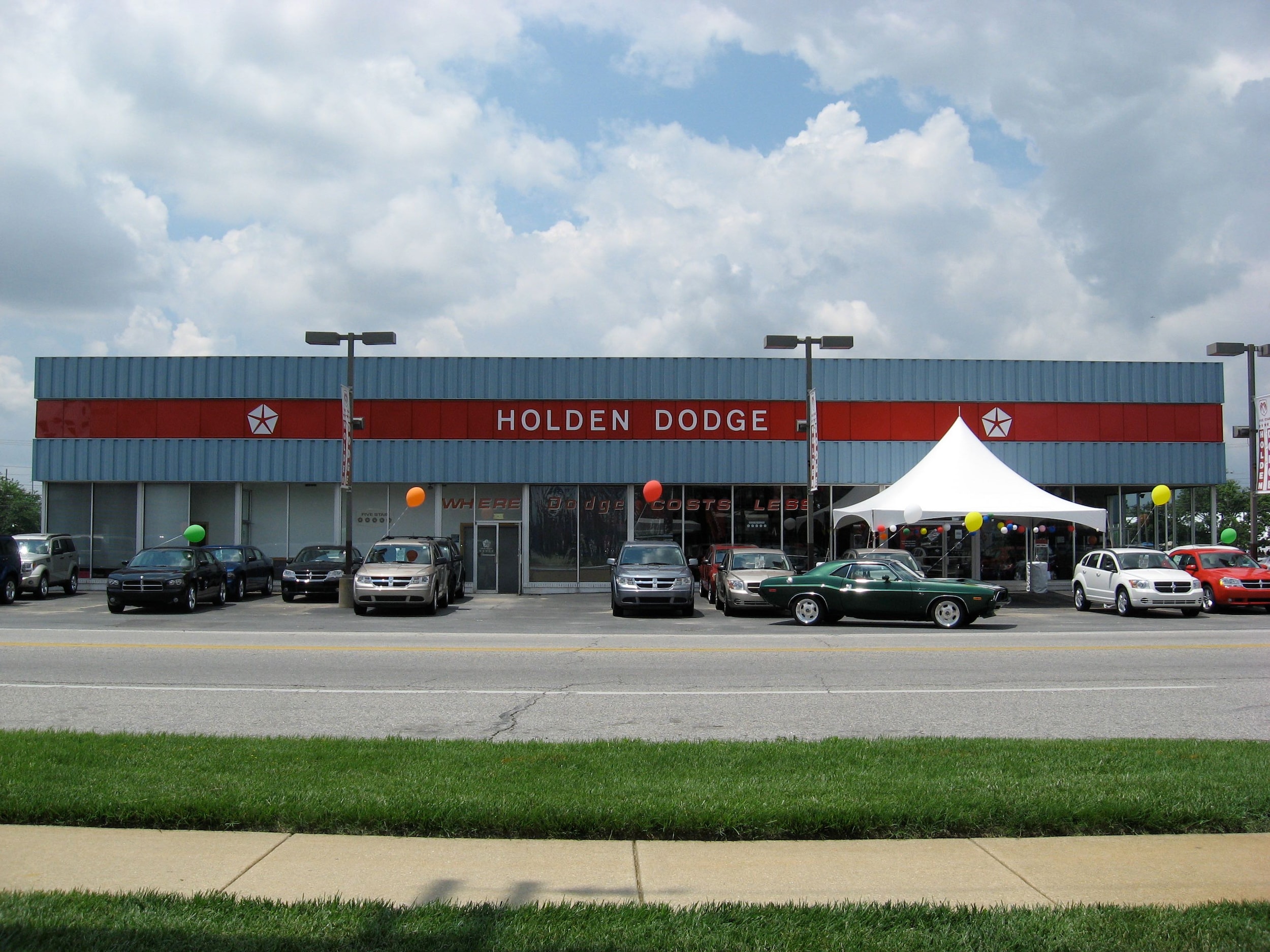 The 1980's brought the K-car to showrooms around the country. Americans bought K-cars by the hundreds of thousands and Holden Dodge offered the Dodge Aries which was a very reliable car and a popular model. The K-platform led to the development of the famed mini-van. Chrysler Corporation is credited with the development of the mini-van and the Dodge Caravan and Grand Caravan remain among the most popular models in history. The versatility of the mini-van is among its greatest strengths. Car-like cornering, multiple entertainment feature options, swivel or the patented stow-n-go seats with lots of hidden storage make the mini-van a desirable and perpetually popular vehicle.
1987 was the year the Bill Holden Jr., grandson of founder William C. Holden, joined the dealership. The late 80's and early 1990's was a time when Dodge customer loyalty rose to new heights. Two out of three Dodge Caravan owners bought another. Exciting new models like the Dodge Stealth, the Dodge Viper and the Dodge Ram Pickups graced the showroom floor at Holden Dodge. "Dodge Trucks are Ram Tough" was the phrase on every truck buyers mind. New and preowned vehicles at Holden Dodge offered a wide selection of quality new and used cars. Continued investments in facility improvements assured Holden Dodge's continued success.
As the new millennium approached, it was clear that Chrysler and the Dodge Boys were going to be back in the racing world. February 18, 2001 welcomed the Dodge Boys back to NASCAR at the Daytona 500. Holden Dodge celebrated along with other Dodge fans. Bill Holden Sr. and Bill Holden Jr. have a great relationship with Dodge Motorsports today and are excited about the future of Holden Dodge. New developments in technology bring excitement and anticipation as the 2012 models become available.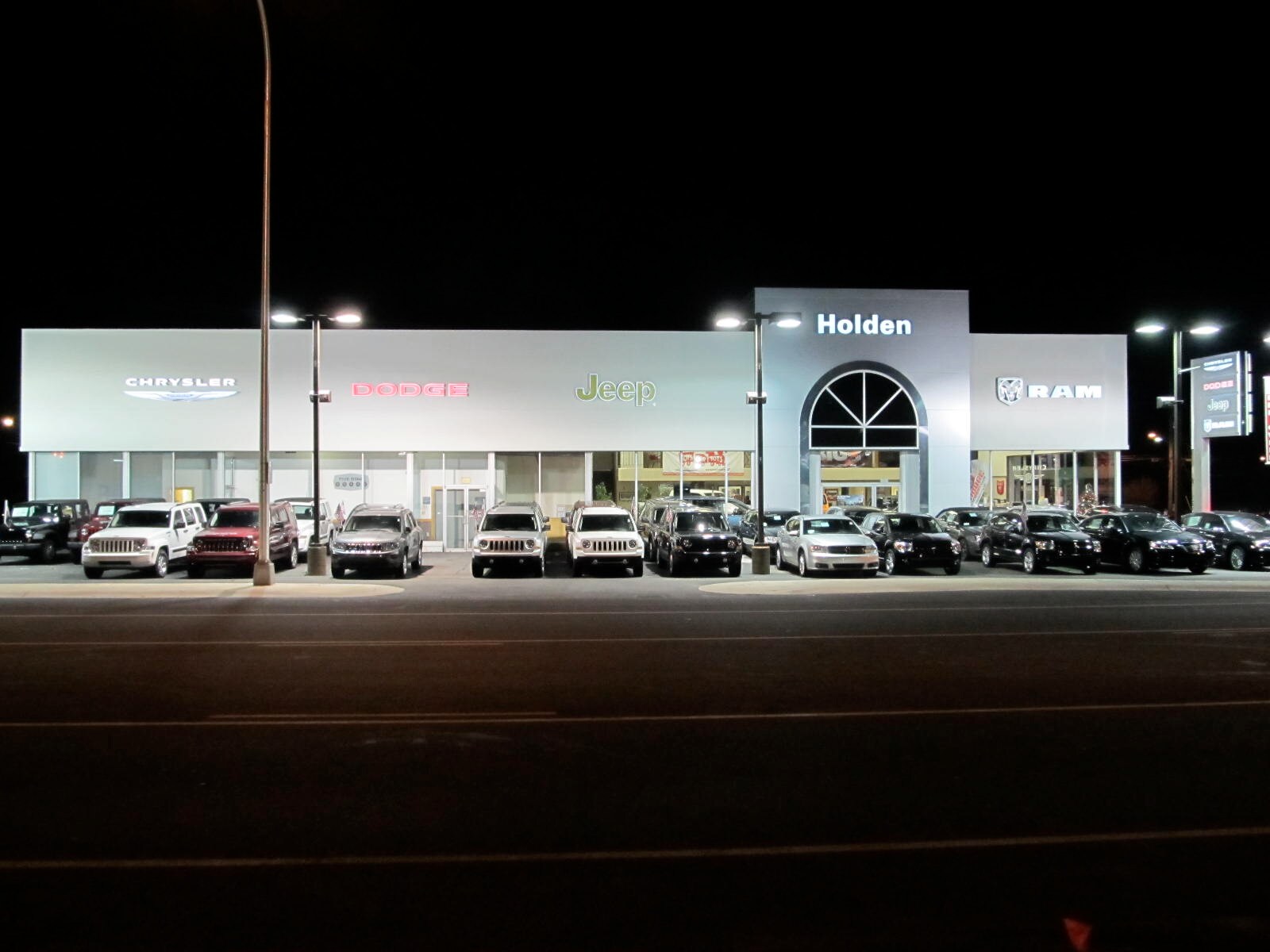 Holden Dodge has gone through many changes over the years and the summer of 2009 brought a big change to the dealership.  Our dealership grew and we are now Holden Dodge Chrysler Jeep Ram.  Maybe it's a Jeep thing and you are looking for that Wrangler, or a Diesel Ram pick up that will get you where you need to go,  Holden Dodge Chrysler Jeep Ram can help you.  Or maybe it's the elegant Chrysler 300 or the exciting Dodge Challenger with a Hemi under the hood.  We are proud to offer all of these vehicles and more. 
Holden Dodge Chrysler Jeep Ram in Dover, Delaware has a full stock of new and preowned vehicles in every price range. Whether it's new, used, or CertifiedPre-Owned, we can help you get it.  Holden Dodge Chrysler Jeep Ram Where Dodge and now Chrysler Jeep and Ram Cost Less!
About Holden Dodge Chrysler Jeep Ram - Your Dover Chrysler, Dodge, Jeep and RAM Dealer
At Holden Dodge Chrysler Jeep Ram, we offer new Chrysler, Dodge, Jeep and RAM cars in Dover, along with used cars, trucks and SUVs by top manufacturers. Our sales staff will help you find that new or used car you have been searching for in Dover.
For years, our financial staff at Holden Dodge Chrysler Jeep Ram has offered expert advice for those seeking a great Chrysler, Dodge, Jeep or RAM car loan or lease. Our service doesn't stop there. Dover customers can come in and take advantage of our knowledgeable Chrysler, Dodge, Jeep and RAM car repair technicians and a fully-stocked inventory of Chrysler, Dodge, Jeep and RAM car parts.
You can reach Holden Dodge Chrysler Jeep Ram any time by filling out our contact form, by calling us or simply visiting our Dover Chrysler, Dodge, Jeep and RAM dealership at 640 S Governor's Avenue.